Launched in time for the Mediterranean yachting season, FastR Yachtwear is celebrating its strategic move into the superyacht industry.  Mirrored by their proven expertise in the ultra-competitive motorsport sector working on projects for Bentley Motorsport, Alcon (Specialist Brakes & Clutches), and M-Sport, they stand out with established working relationships with brands including Musto, Nike, Oakley, and Stormtech.
With luxury automotive brands teaming up for high-profile yachting collaborations in recent years, the company's 50-plus years of textile and apparel experience pinpointed a natural transition to introduce a fresh perspective on crew uniforms to the world of yachting.

Anchoring luxury at sea and ashore
The company's expansion is anchored to its core values to deliver quality, transparency, and customer-centric solutions.   FastR Yachtwear is at an immediate advantage as its parent company FastR is already a big player in the premium apparel market.  
Marking its foray into the nautical arena, FastR Yachtwear's new website reflects evolving trends in the apparel space.  The layout is user-friendly and every inch as slick as you'd expect, underscoring its links to parent brand FastR's attention to detail and knowledge of activewear, workwear, and performance fabrics.  
Website visitors can get inspired and browse product categories and item specifications, as you would when speccing out for yacht toys or onboard essentials.  After an initial consultation with FastR, their team will provide a full portfolio of branding ideas and customised product suggestions.  With just one contact for everything, making changes to clothing, branding and associated components is as easy as reordering via their portal or sending an email.
  "One of the most forward-thinking aspects of FastR Yachtwear's launch is our ability to approach the industry beyond the boundaries of a typical crew uniform supplier.  Our working relationships with suppliers and leading brands is exceptional, supported by our design and manufacturing hub in the UK.  We undertake stringent testing with uniforms such as UV light and abrasion testing, something that puts us at the top of our game. We truly take into consideration the various roles onboard, striking a balance with modern apparel that offers comfort, durability and style." FastR Yachtwear Executive Director, Luke Clayton
FastR Yachtwear: Championing quality on the high seas
The superyacht ethos for demanding superior quality has certainly influenced the expansion, complemented by a respectable manufacturing record and a bold ambition to reinterpret superyacht apparel for the next generation.  FastR Yachtwear's specialist in-house team will source and supply the best products and ship them worldwide, whether it is customised clothing for a new build project or an update of crew uniforms for a new owner.
FastR Yachtwear aims to broaden horizons with superyacht clothing and accessories that embrace the seafaring life, by navigating clients through an extensive consultation process for the personalised design, manufacture and delivery of their end products.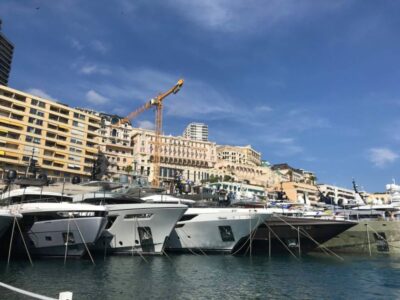 About FastR Yachtwear
Based in the United Kingdom, FastR Yachtwear (https://www.fastryachtwear.com/) is the sister brand of FastR, which has been driving high-end textile and apparel manufacturing solutions for more than 50 years.  Backed by uncompromised quality, their mission is to bring the same level of expertise and creativity to the superyacht industry, reviving and reigniting the yachting apparel market, and pioneering new options for their clients at sea and ashore.
For press interviews or superyacht apparel inquiries, contact FastR Yachtwear via email: [email protected]
Contact Information
FastR Yachtwear
Email: [email protected] 
Phone: +44 1332 858400
Visit their website:   https://www.fastryachtwear.com/
FOLLOW them on Instagram:  https://www.instagram.com/fastryachtwear