Online Yachting Directory for Antibes
Helping you easily find local products, services & suppliers
Antibes Yachting goes beyond conventional business to connect you with opportunities and industry-specific advice.
Rebecca's skills in public relations have made her a well-known entity in yachting and luxury market places. I would not hesitate to put the future of my business in her hands, as I know that she would push it to be as successful as she possibly could. I highly recommend Rebecca and Antibes Yachting.
Rhea Rouw, Company Owner, Yachting International Radio
Rebecca is a natural talent when it comes to writing, she helped me with my website and everything she wrote was spot on. One appointment to discuss quickly the general idea of what I wanted and a few days later, the website was ready with Rebecca's texts. I couldn't have asked for a better/faster/more efficient service. I was totally satisfied and I can only recommend Antibes Yachting !
Rebecca's knowledge of the French Riviera is second to none. Her posts offer a truly exciting style and insights of huge benefit to anyone visiting the south of France. I would not hesitate to recommend Rebecca to anyone looking for a true "guru" on the ground on the Cote d'Azur or to add great content to their blog/website. She researches any subject thoroughly and always surprises me with her fantastic writing.
Alexander Coles, Charter Broker, Bespoke Yacht Charter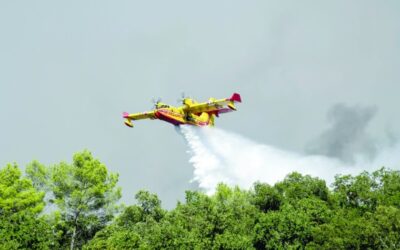 With summer well and truly here and ongoing high temperatures on the French Riviera, I thought it's timely for a reminder post about the Canadair scooping zones including maps.
The third most wooded department in the south – the Provence Alpes Côte d'Azur region, has more than 257,000 hectares of forest which represents 60% of the total area of the department.
90% of forest fires in southern France are started by humans.  It's a shocking number, which puts lives and property at risk every summer.
Every year, pompiers, the pilots of the helicopters, Canadairs and Dash planes, and the Sécurité Civile are out there on the line to protect or preserve people, property, and wildlife.
The Canadair planes are important to fight forest fires here in southern France and it's a timely reminder for yachts to be vigilant and stay clear of the water-scooping zones.   It seems logical to heed the information of the ports and Préfecture Maritime, however every year there are people who risk their safety and endanger others by getting in the way.
You might spot the planes in this region everywhere from Marseille to Villefranche-sur-Mer.  The pilots fly overhead so people on the water can see them.  In the event of scooping, the planes make one or more passes at very low altitudes above the presentation axis before touching the sea. They have a carrying capacity of 6000 litres, taking up to 12 seconds to fill the water tanks.  They can make up to 48 airdrops in 3 hours.  During the scooping phases, the Canadairs are effectively not very manoeuverable and they have priority over other aircraft that can use the water (civilian seaplanes, microlights).
"Protecting land and people is more than just a professional value," a Canadair Commander said. "It's what Canadair pilots do. It's in our DNA."
You may have seen some prior videos online that the Sécurité Civile posted showing boats a few metres from the Canadairs who came to collect water in the bay of Saint-Tropez to extinguish a fire that destroyed nearly 5,000 hectares in the Var in the past.  Take a look at this video by Le Parisien on YouTube:  https://youtu.be/n05ZwvIXg9M
The Gendarmerie Maritime and Civil Security asks boaters, jet skiers etc not to get in the way of the Canadair scooping areas.  In practice, from the overflight, any person or watercraft (swimmer, diver, yacht, etc.) must move away as quickly as possible more than 500 metres from the presentation axis.  Furthermore, you must stay out of the scooping zone throughout the duration of the operations and until one hour after the passage of the last plane, otherwise, you will be fined. Any offender will have to pay a fine of 135 euros.
Canadair approaches ARE NOT the time or place to get selfies!  This is an attitude that endangers the occupants of watercraft, as well as the Canadair pilots who must already perform a difficult operation to bail out.
IMPORTANT LINKS:
Thanks to the Préfecture Maritime for providing me the link to the current info with the maps for Canadair scooping zones.  You can find that here (in French language): https://www.premar-mediterranee.gouv.fr/uploads/mediterranee/arretes/4e33402666a06f854853da46481bbe5e.pdf
Note: The scooping zones from the Préfet Maritime de la Méditerranée are very difficult to find online!  The official arrêté is 1er avril 2021, N°059/2021; arrêté préfectoral n° 160/2018 du 04 juillet 2018 (règlementant les plans d'eau de Méditerranée utilisés par les aéronefs amphibies chargés de la lutte contre les incendies de forêt).
The name of the arrête N°059/2021 is not how the search function operates on the Préfecture Maritime website, which is why it's confusing for yacht crew. On the website you must enter 2021 then 059 for the search (2021-059). Hopefully, the search functionality and keyword search on the website improves in the future.
2. The French Navy signal stations will broadcast Sécurité messages on VHF16 when the Canadair scooping zones are activated.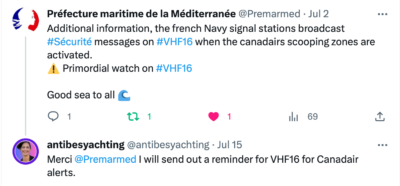 3. Find the daily Fire Risk Alert map for the Var here.  It's published daily at 19h for the next day: https://www.risque-prevention-incendie.fr/var/
You can also find the daily fire risk updates for the Var on Twitter: www.twitter.com/Prefet83 and Facebook: www.facebook.com/Prefet83
Météo-France and the National Forestry Office (ONF) will provide more precise forecasts: "We will have a twice-daily strategic analysis of all the departments of the southern zone and the south-western zone, so we will be able to make a comparison of the dangers and the risks.  As soon as a risk is determined, 2 Canadairs will be positioned immediately."
4.  Forest fire risk updates are posted daily by Sécurité Civile on their Twitter account:  www.twitter.com/SecCivileFrance
5. The National Park of Port Cros (Porquerolles) has its own alerts which you can see here: https://www.portcros-parcnational.fr/fr/le-parc-national-de-port-cros/la-reglementation/reglementation-terre/fermeture-des-massifs and also updates on Twitter: https://twitter.com/PNPC83
6. You can download the "Feux de Forêt" app (French language) on the App Store or Google Play.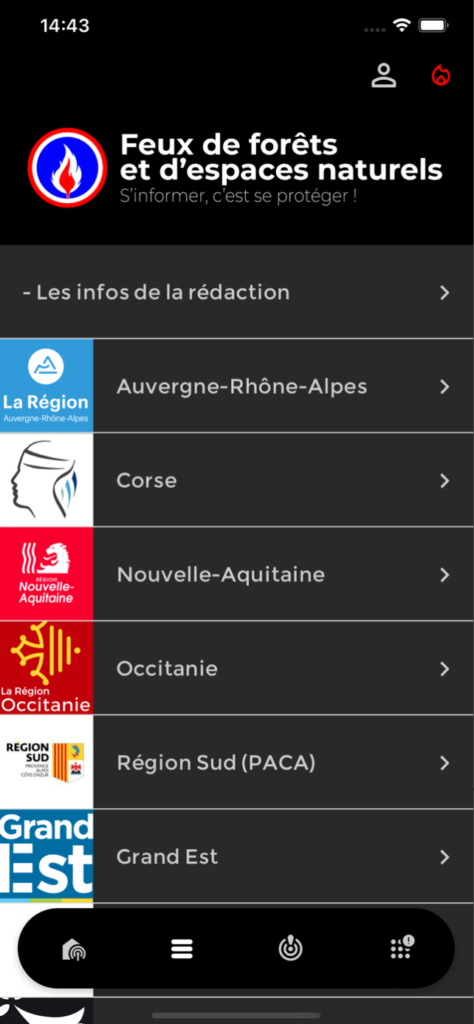 What to do if you see a forest fire
If you witness a forest fire in the region, you can call 18 or 112. Or if you have the Feux de Forêt app you can signal a forest fire with GPS coordinates inside the app or there are DFCI grids that are used by civil security.
Please share this post to your networks, especially yachties in southern France.
Main image credit: AFP
#SecuriteCivile #Canadair #Yachting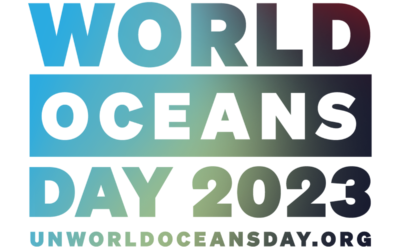 The Importance Of World Oceans Day On June 8
The United Nations World Oceans Day on June 8th is an important occasion that highlights the significance of oceans in sustaining life on earth. The world's oceans cover over 70% of the planet's surface and are home to a vast array of marine species. They also play a crucial role in regulating the earth's climate, weather patterns, and carbon cycle. World Oceans Day raises awareness about the threats facing our oceans, such as pollution, overfishing, and climate change.
The theme for the UN World Oceans Day 2023 is 'Planet Ocean: Tides Are Changing'.
The aim of the day is to serve as a reminder that we are all interconnected with the ocean and have a responsibility to ensure its health for future generations. By celebrating World Oceans Day, we can inspire people around the world to make positive changes in their daily lives that contribute to ocean conservation efforts.
United Nations' Efforts To Promote Ocean Conservation
Apart from the annual World Oceans Day, the UN has also launched various campaigns and programs that aim to reduce marine pollution, conserve marine biodiversity, and combat illegal fishing practices. The Sustainable Development Goal 14 (SDG 14) focuses on conserving and sustainably using oceans, seas, and marine resources for sustainable development. Additionally, the UN has established a framework for ocean governance through the United Nations Convention on the Law of the Sea (UNCLOS), which provides a legal framework for managing ocean resources.
Celebrating Marine Biodiversity On World Oceans Day
World Oceans Day is an opportunity to highlight the incredible biodiversity that exists within our oceans. The ocean is home to millions of species, from tiny plankton to massive whales, each playing a crucial role in maintaining a healthy marine ecosystem.
Marine biodiversity not only provides us with food and resources but also contributes to climate regulation, nutrient cycling, and oxygen production. Unfortunately, human activities such as overfishing, pollution, and climate change are threatening marine biodiversity worldwide.
On World Oceans Day, there are a number of activations to encourage people to support ocean conservation and learn about our impact on the planet:

Taking Action For A Sustainable Future Of Our Oceans
Taking action for a sustainable future of our oceans is crucial to preserving the health and biodiversity of these vital ecosystems. An important action is creating marine protected areas, which can help preserve biodiversity and promote sustainable fishing practices. Additionally, reducing carbon emissions can help prevent ocean acidification and coral bleaching, which harms marine organisms.
Yachting companies can raise awareness of the importance of oceans and encourage individuals, organisations, and governments to take concrete steps towards protecting them. This can be achieved through initiatives such as beach clean-ups, banning or reducing use of single-use plastics or promoting recycling programs at marinas such as the campaign by The Clean Superyacht Marina.
Overall, taking action for a sustainable future of our oceans requires global cooperation and individual responsibility to ensure that these precious resources are preserved for generations to come.
Visit the official website for more info: https://unworldoceansday.org/un-world-oceans-day-2023/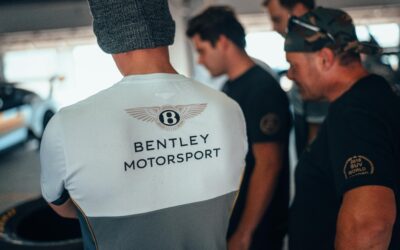 Launched in time for the Mediterranean yachting season, FastR Yachtwear is celebrating its strategic move into the superyacht industry.  Mirrored by their proven expertise in the ultra-competitive motorsport sector working on projects for Bentley Motorsport, Alcon (Specialist Brakes & Clutches), and M-Sport, they stand out with established working relationships with brands including Musto, Nike, Oakley, and Stormtech.
With luxury automotive brands teaming up for high-profile yachting collaborations in recent years, the company's 50-plus years of textile and apparel experience pinpointed a natural transition to introduce a fresh perspective on crew uniforms to the world of yachting.

Anchoring luxury at sea and ashore
The company's expansion is anchored to its core values to deliver quality, transparency, and customer-centric solutions.   FastR Yachtwear is at an immediate advantage as its parent company FastR is already a big player in the premium apparel market.  
Marking its foray into the nautical arena, FastR Yachtwear's new website reflects evolving trends in the apparel space.  The layout is user-friendly and every inch as slick as you'd expect, underscoring its links to parent brand FastR's attention to detail and knowledge of activewear, workwear, and performance fabrics.  
Website visitors can get inspired and browse product categories and item specifications, as you would when speccing out for yacht toys or onboard essentials.  After an initial consultation with FastR, their team will provide a full portfolio of branding ideas and customised product suggestions.  With just one contact for everything, making changes to clothing, branding and associated components is as easy as reordering via their portal or sending an email.
  "One of the most forward-thinking aspects of FastR Yachtwear's launch is our ability to approach the industry beyond the boundaries of a typical crew uniform supplier.  Our working relationships with suppliers and leading brands is exceptional, supported by our design and manufacturing hub in the UK.  We undertake stringent testing with uniforms such as UV light and abrasion testing, something that puts us at the top of our game. We truly take into consideration the various roles onboard, striking a balance with modern apparel that offers comfort, durability and style." FastR Yachtwear Executive Director, Luke Clayton
FastR Yachtwear: Championing quality on the high seas
The superyacht ethos for demanding superior quality has certainly influenced the expansion, complemented by a respectable manufacturing record and a bold ambition to reinterpret superyacht apparel for the next generation.  FastR Yachtwear's specialist in-house team will source and supply the best products and ship them worldwide, whether it is customised clothing for a new build project or an update of crew uniforms for a new owner.
FastR Yachtwear aims to broaden horizons with superyacht clothing and accessories that embrace the seafaring life, by navigating clients through an extensive consultation process for the personalised design, manufacture and delivery of their end products.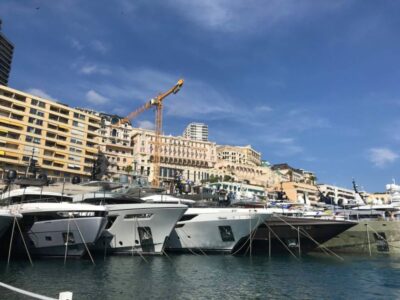 About FastR Yachtwear
Based in the United Kingdom, FastR Yachtwear (https://www.fastryachtwear.com/) is the sister brand of FastR, which has been driving high-end textile and apparel manufacturing solutions for more than 50 years.  Backed by uncompromised quality, their mission is to bring the same level of expertise and creativity to the superyacht industry, reviving and reigniting the yachting apparel market, and pioneering new options for their clients at sea and ashore.
For press interviews or superyacht apparel inquiries, contact FastR Yachtwear via email: [email protected]
Contact Information
FastR Yachtwear
Email: [email protected] 
Phone: +44 1332 858400
Visit their website:   https://www.fastryachtwear.com/
FOLLOW them on Instagram:  https://www.instagram.com/fastryachtwear