TBA Events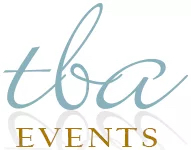 13 Chemin de la Font des Dones
Opio, Côte d'Azur 06650
Founded in 1991, TBA Events has a wealth of experience planning and managing events in London, Paris and the French Riviera.
They offer the same level of creativity and attention to detail whatever the size of your event (they are also native English speakers).
Whether you need a venue for a party in Cannes or the entire event created, planned and managed for a special occasion in Saint-Tropez, they have tremendous experience and knowledge of private and corporate events along the French Riviera and beyond.
Cannes Lions, MIPIM, MAPIC and the Cannes Film Festival are just some of the major events where  clients need help. TBA Events organise gala parties, cocktails and networking events for international clients from start to finish.