After lengthy discussions, the main orders for mooring of yachts in the French protected waters of the Mediterranean has been published.  This means that yachts will have to anchor further from the shore, beaches and busy establishments, with a risk of heavy congestion in areas that are now reduced and therefore less attractive.
The Préfecture maritime de la Mediterranée recognises the importance of the yachting sector to the economy, as well as efforts by yachting professionals to protect the environment.
What is Posidonia?
Posidonia seagrass beds are a rich ecosystem found between the surface and 35m deep.  Known as the 'lungs of the Mediterranean', they are formed by the endemic Mediterranean species, Posidonia oceanica, an underwater plant that flowers and bears fruit when the climate is right.
The seagrass produces large quantities of oxygen, essential for sealife. As well, the roots stabilise the seabed, break the swell and protect juvenile fish in their leaves.  The rhizomes grow only a few centimetres annually, while an anchor can disrupt metres of the seagrass in seconds.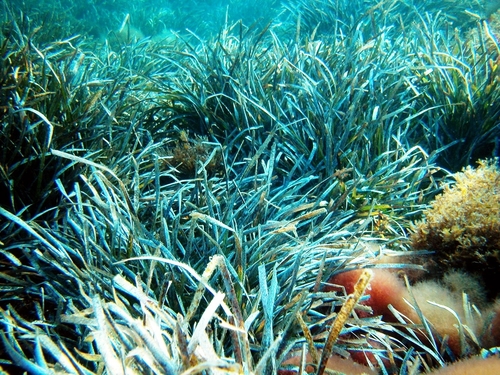 Anchorage Considerations :  France
Unlike the Spanish or Italian authorities, France elected to sanction the position of the vessel itself. This can lead to serious consequences as the maritime infraction can amount to 150,000€, whereas the environmental infraction is "only" a hundred euros. In addition, several of the means to be used to establish potential offences, such as human observation from aircrafts, boats or land-based platforms can lead to arbitrary decisions.
There are areas such as the beach of Pampelonne in Saint Tropez/Ramatuelle where the regulations are not yet clarified. To date, Pampelonne is not covered by an anchorage limit, pending the establishment of an organised anchorage area.
The European Committee for Professional Yachting (ECPY), Professional Yachting Association (PYA) and Groupement des Equipages Professionnels du Yachting (GEPY) met in Toulon last month with maritime authorities to discuss the new rules and the importance of clear information such as up-to-date charts.
Key Points
Mooring prohibitions will be in place for yachts 24 metres-plus, so won't affect the thousands of vessels under 24 metres.  Understandably, the superyacht industry is keen to get clarification.
The maritime authorities are attempting to speed up the update of the new charts published by SHOM (Service Hydrographique et Océanographique de la Marine Françaises, which is France's Naval Hydrographic and Oceanographic Service).
It is also understood that messages regarding the anchoring rules will be broadcasted through CROSSMED, both in French and in English, and the restricted areas will also be displayed on the Donia application which is available to download from the App Store and Google Play.
The maritime authorities will encourage the creation of organised buoy fields and moorings, with public as well as private funding. These facilities will be under the responsibility of land-based authorities and local communities.
In case of adverse weather, the authorities have confirmed that safety and security will take precedence. Vessels that may take shelter in forbidden zones (Posidonia meadows) may be required to provide justification for their decision.
The authorities have indicated that, in future regulation, they will adopt a limitation of mooring time to 72 hours. This will not apply to yachts in routine operation, with crew on board, but rather to vessels left without supervision and presenting a risk of stranding. To enable this management of mooring times, the Maritime Prefecture has agreed to establish a list of yachts (24-45m) benefiting from an implicit renewal every 72 hours, for the whole season.
Annexes:
Regulation Doc 01:  Département of Var from Pointe Fauconnière (commune of Saint-Cyr-sur-Mer) to Cap Cépet (commune of Saint-Mandrier-sur-Mer): https://www.pya.org/Content/Media/AP_2020_245_arre_te_subse_quent_83_de_la_pointe_Fauconnie_re_au_Cap_Cepet.pdf
Regulation Doc 02: Département of Var from Cap Carqueiranne (commune of Carqueiranne) to Cap Bénat (commune of Bormes-les-Mimosas): https://www.pya.org/Content/Media/AP_2020_246_arre_te_subse_quent_83_Cap_Carqueiranne_Cap_Benat.pdf
Regulation Doc 03: Département of Var from Cap Bénat (commune of Bormes-les-Mimosas) to Pointe de Bonne Terrasse (commune of Ramatuelle): https://www.pya.org/Content/Media/AP_2020_247_arre_te_subse_quent_83_Cap_Be_nat_Pte_Bonne_Terrasse.pdf
Regulation Doc 04: Département of Var from Cap du Pines (commune of Ramatuelle) to Pointe de Saint-Aygulf (commune of Fréjus): https://www.pya.org/Content/Media/AP_2020_248_arre_te_subse_quent_83_Cap_Pinet_Pte_Saint_Aygulf.pdf
Regulation Doc 05: Départements of Var and Alpes Maritimes from Vieux port de Saint-Raphaël to Pointe de l'Aiguille (abords the Massif de l'Estelle): https://www.pya.org/Content/Media/AP_2020_249_arre_te_subse_quent_83_06_Port_St_Raphael_Pte_Aiguille.pdf
Regulation Doc 06:  Départements of Bouches-du-Rhône and Var, in the perimeter of the bay of La Ciotat: https://www.pya.org/Content/Media/AP_2021_011_arre_te_subse_quent_13_83_pe_rime_tre_de_la_baie_de_La_Ciotat.pdf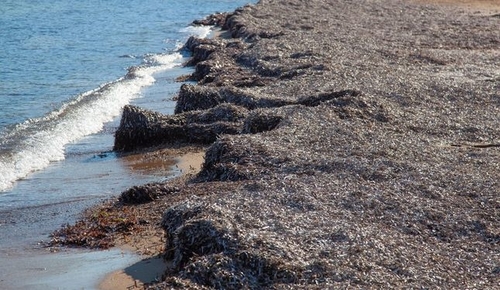 PYA Webinar:  French Rules & Regulations for Anchorage & Posidonia
The PYA is hosting a webinar on Monday March 29 at 15:00 CET to hear the discussion about the new rules and regulations regarding anchorage and Posidonia.⁠
SPEAKERS INCLUDE:⁠
⁠
– Frédéric Villers – French office for Biodiversity – Mediterranean area⁠
– Amelie Delamarre – Head of Marine Environment ⁠
– Commissaire Paul Pirault – Maritime Prefecture – Toulon ⁠
– Steve Crowe from @yachtingpages⁠
⁠
TOPICS:⁠
⁠
– What is Posidonia?⁠
– Why is there a need to protect it?⁠
– Where are the areas in France and what to look for in these areas. (How to identify Posidonia)⁠
– Legal Consequences for breaking the laws⁠
– Resources for insuring that you avoid breaking the laws⁠
⁠
Resources