Monaco Yacht Show 2021 will run from Wednesday 22 September to Saturday 25 September at Port Hercules.  After a hiatus since the last show in 2019, there is a new show format in line with current Monaco Government regulations and after consultation with the industry about what they would like to see implemented for a major boat show.
Taking place at the end of the Med yachting season, Monaco Yacht Show has always been an essential industry event for major brokerage houses, shipyards, yacht designers, marine tech, tenders and toys.  This year, Port Hercules will host over 60 superyachts and 300 exhibitors so there's certain to be some much-anticipated networking between marine and luxury suppliers.  Sadly, there won't be the usual MYS parties we're all used to but I'm looking forward to a great week nonetheless!
Monaco Yacht Show 2021 Guide
Here's some tips for visitors and exhibitors to Monaco Yacht Show 2021 including information about the new sanitary measures, transport advice and tips for dealing with media and journalists.
MYS Tickets
This year, there will be online ticketing only with different ticket tiers.
Discover badge: For those superyacht end users who wish to buy or charter a yacht.
Advise badge**: For visitors whose profile is considered as a prescriber/advisor for clients of yachts.
Connect badge**: Dedicated to professional visitors from the yachting and luxury industries.​
**The professional data entered in your ticket order will allow you to define your type of badge.
Monaco Yacht Show ticket prices:
1 day: €500 VAT included
2 days: €850 VAT included
3 days: €1,350 VAT included
The show's VIP offering, the Sapphire Experience, remains and visitors should contact the show directly for more information.
Photos & Video Footage at Monaco Yacht Show 
Attendees are allowed to take photos and videos at MYS within the boundaries of the show (exhibition tents and quaysides).  For photos and filming on board yachts, this must have pre-arranged permission from the exhibiting company.
It is strictly forbidden to fly any drones in the air space of the MYS. Only the official service provider, the company MC CLIC, is authorised to operate a drone for the media needs of the Organiser of the MYS. Offenders will be fined according to article 2-2 of Monaco's Penal code.
As per the terms and conditions of attending Informa Markets events, all coverage of the MYS is the property of Monaco Yacht Show SAM.
The show pledges to mention you as the author whenever your coverage is used by the MYS ("Copyright Informa Markets – produced by (your name)").  You can send your coverage to [email protected]
Photographic or video coverage in the Principality of Monaco itself – other than within the boundaries of MYS – must have prior permission from the Monaco Press Centre.  You can submit a request here: https://en.service-public-entreprises.gouv.mc/Conducting-business/Specific-authorisations/Communications-and-media/How-to-request-an-authorisation-to-shoot-in-Monaco
Press Badges will not be issued if a client/exhibitor has commissioned you to take photos or video footage.  In these instances, if your client is an exhibitor: ask your client for an invitation or badge to get into the show.  If your client is not an exhibitor: you must purchase an entrance ticket to the show because a Press badge will not be issued.
Transport
Trains:  If you are commuting to and from Monaco by train, you can receive a discount on your TER SNCF PACA train pass up to 75%.  You do not have to be a resident of France or Monaco or a certain age to access the discount.  The pass is called ZOU! Mensuel and is valid for a 7 day duration.  Buy your pass online here, under 'Trajet' you will need to specify the origin and destination stations, for example Antibes to Monaco Monte-Carlo etc: https://www.ter.sncf.com/sud-provence-alpes-cote-d-azur/offres/cartes-abonnements/abonnement-ter-paca-zou-hebdo-mensuel
Local Monaco transport & amenities:  'Your Monaco' is a useful site for visitors to Monaco, especially regarding transport and public amenities. The site has interactive maps to help you find:
Access points to the Monaco train station
Public elevators
Bus stops & bus ticket machines
Electric bike stations & the Mobee electric vehicle stations
Public carparks, including PMR parking
On street parking
Bike parking
Taxis
There's also information about public beaches, walking trails, where to walk your dog, children's playgrounds, cultural attractions such as art galleries, traffic updates, the location of defibrillators in Monaco and information about recycling and energy.  The site is available in English, French and Italian.  It is particularly useful for the information about elevators in Monaco!  More info here: https://accessriviera.wordpress.com/2021/07/17/your-monaco/
Buses: Exhibitors, Accredited Press and Sapphire Experience visitors can use the bus network of Monaco for FREE between 7am and 9pm during show days. You need to request a bus card at the MYS entrances upon presentation of your MYS badge. For bus timetables for local Monaco buses, go here:  https://www.cam.mc/en
Show shuttle boats:  Free shuttle boats will run across Port Hercules from 10am to 6.30pm, download the show map to familiarise yourself with the various routes as they go to different quays.  Note: Don't ask the tender drivers to take you to a specific stand/yacht as it's not a personalised tender service and they don't know the locations of specific exhibitors; you need to familiarise yourself with the quay names e.g. Jetee Luciana, Quai L'Hirondelle etc: https://www.monacoyachtshow.com/media-file/691/mys2021-general-layout.pdf
PR, Marketing & Social Media
Whether you're a small business owner taking care of your own social media, or a large company with full support from a media/communications team, here are some basic marketing and communication tips that will boost your exposure during Monaco Yacht Show.
Provide clear information for your customers
Proof read your website well in advance prior to the show – I won't name names here but I've seen major yachting brands with multiple spelling errors in their charter itineraries online (oops!). No excuses for this.
Ensure visitors to your website have clear menu headings to guide them and straightforward information that helps them make a decision about what to do next; whether that is ordering a product easily, asking for more details about a specific product/service or directing them to subscribe to your mailing list.
Most people at MYS will have their smartphones with them – is your website mobile-friendly?
By the time the show starts, you should have your visual identity defined. Share your company logo, use photos and graphics in all your communication.
Make it easy to understand key information in your social media posts or printed material:
Your MYS stand number or berth location
A location map
Contact details
Your social media accounts and any relevant hashtags
With the pandemic impacting interactions, we no longer can host large-scale live presentations or leisurely onsite parties.  Think about what methods you have to attract potential customers to your stand and convert them to sales?
Prepare a few versions of an elevator pitch about your business that says what your company does and why you are different from competitors. Planning is key because it's amazing how many exhibitors have no clear direction when they talk to you and you have no idea what they do!
Monaco Yacht Show Exhibitor Lists
Review the Monaco Yacht Show Exhibitor lists including yachts, exhibitors and media so you know who is attending and where to find them.  The show maps are available on the MYS website.
Participating Yachts: https://www.monacoyachtshow.com/en/superyachts
Participating Exhibitors: https://www.monacoyachtshow.com/en/exhibitors
Tenders & Toys: https://www.monacoyachtshow.com/en/tenders-toys
Car Deck brands: https://www.monacoyachtshow.com/en/car-deck
Sailing Yacht exhibitors on Quai L'Hirondelle: https://www.monacoyachtshow.com/en/sailing-yacht-area
Upper Deck Lounge partners: https://www.monacoyachtshow.com/en/upper-deck-lounge
Yacht Design & Innovation Hub: https://www.monacoyachtshow.com/en/yacht-design
Media Partners: https://www.monacoyachtshow.com/en/media-partners
Dealing with Media & Journalists
I will be at MYS interviewing industry professionals on behalf of a number of yachting media including Yachting International Radio and OnboardOnline.
For exhibitors, you'll find that media representatives, journalists, photographers and videographers will be exceptionally busy creating content before, during and after the show.
Review the MYS Exhibitor List under 'Media Partners' to see who will be represented at the show and choose 2-3 to introduce your company to.  Don't just send Editors or writers a link to your website or a 2000-word sales brochure. Tailor your approach by highlighting your latest innovations or projects at MYS.   List your MYS press conference under the 'Media – Press Agenda' section on the MYS website.
If you can prepare a media kit or press release, do so and include details about photos, technical/product/designer descriptions, contact details and pricing if necessary. Tell journalists if this information is fine for immediate release or confidential until a set date – you'll be surprised how many assume they know.
If an unexpected media interview arises, a good journalist will let you know what they need (one comment, 200 words, a full-page summary) and where it will be published. Avoid being 100% self-promotional or the audience will get bored or stop reading – if you want people to read an advertisement, buy one! Believe it or not, I have contacted exhibitors for comments for articles and they HAVE NOT replied missing out on valuable opportunities for global media coverage and PR.
Provide value by answering questions promptly as many journalists have tight deadlines. Exchange contact details so the journalist can reach you if they need further information, high-resolution images to support the article or send you a link when published.
Not everyone at MYS has an exhibition stand – many people are roaming and networking on the quays or at restaurants outside the show so be prepared to meet anyone, at any time.
After the show, make sure you publish a write up about the show on your company blog, website or newsletter with key takeaways from your time at the show – this is good for SEO and a great opportunity to add in any links to press articles.
Social Media
While there'll be a lot of live social media posts during Monaco Yacht Show, it's helpful to plan your social media strategy in advance as much as possible – what type of posts you will publish, photos, captions.
Nominate one person or a team to take care of all social media during show week so there's consistency and adherence to brand messaging – no one wants to see John from the shipyard table dancing on Facebook Live, or Julie from sales tipsy and tagging everyone on Instagram with your company hashtag.
Remind your audience where to find you:  embed your active social media feeds on your website, add your social media handles to your newsletter and include social sharing buttons on all your blog posts.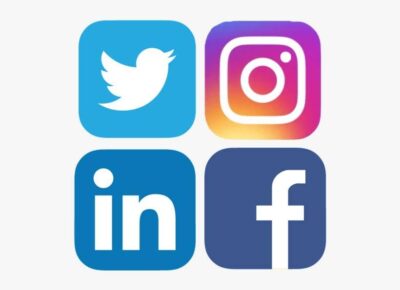 Explain to your employees how your social media presence is contributing to company growth, brand awareness, sales.  A company's efforts are the sum of all parts, so get your staff to like and share your social media posts.
Twitter
The official hashtags go crazy during Monaco Yacht Show, so it's valuable to pick up some of that online traffic and divert it towards your own yachting company or business.  The official show Twitter account is @mys_monaco and hashtags #MYS2021 and #MonacoYachtShow.
One of my favourite features of Twitter is the ability to create Lists which I use for most major events. I highly recommend you make a targeted list of your key clients Twitter handles and hashtags. This is an excellent way to cut through the online noise on Twitter and see tweets and retweets from people in your niche.  Twitter Lists save huge amounts of time and energy during the show where you can mention your clients in tweets, tag them in photos etc. You will not have time to research this information for every client during the show. Your clients are more likely to share your tweets if you include them in the tweet. Whether you make a list of 5 clients, 10 clients or 50 clients you can do this NOW and be prepared and ready to go.  To create your own customised Twitter list of clients, prospective clients, industry players etc, log into your Twitter Profile, click onto 'Lists' and then 'Create new list'.
LinkedIn
LinkedIn is a fantastic platform for generating business leads and new clients.  Search for specific people, posts, companies or content in the search bar e.g. #Yachting and engage with industry-relevant content by commenting on posts.   I have my LinkedIn profile as a QR code on my business card which makes is super easy for new contacts to connect with me.
On LinkedIn mobile, you can also share your own QR code easily….once logged into your LinkedIn personal profile, click on the QR code icon at the top and you can then share your code or save it to your photos.
Instagram and Facebook
Sharing live videos during yacht shows is a good way to gain exposure with your target audience.  For Instagram Live, keep your videos short as no one has time to watch a lengthy video.
Maximise the reach of Instagram and Facebook Stories during MYS by geotagging 'Port Hercules' or 'Monaco' and use the official show hashtag #MYS2021 in any Stories.
You can follow my updates during MYS using hashtag #AntibesYachting via www.instagram.com/antibesyachting and www.twitter.com/antibesyachting
Monaco Yacht Show Covid-19 Sanitary & Health Measures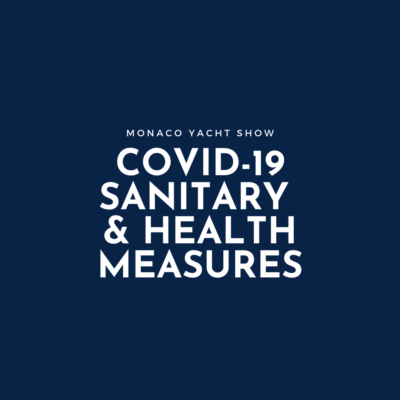 Wearing a mask outdoors is compulsory in Monaco for people aged 5 years and over.
Access to MYS will be based on presentation of a health pass in digital or paper format: Monaco Safe Pass, Covid EU digital certificate or ONE of the following documents in French or English, either:
– Negative PCR or antigenic test result less than 72 hours.
– A complete vaccination*:
For COVID-19 Vaccine Janssen, 28 days after one dose
For other vaccines, 7 days after the 2nd dose or single dose for people who have had covid19.
– Proof of covid19 recovery certificate: Positive PCR test older than 11 days and less than 6 months.
For the MYS show week, for fully vaccinated people it's possible to get a health bracelet valid for the show week by presenting your complete vaccination proof at the MYS entrance (either digital or paper versions).
Accepted masks within the show are surgical masks, FFP2 or Bettimask™ fabric masks (All other fabric masks are not allowed).
List of pharmacies in Monaco offering antigen or PCR tests: https://www.monacoyachtshow.com/media-file/724/mys-list-pharmacies-laboratories-en-16-09-21.pdf
Dress Code for Monaco Yacht Show
There is no particular dress code for MYS, nevertheless the organisers reserve the right to expel any person whose attitude or clothing is judged to be incompatible with the standing and image of the show or who refuses to comply with the policies in force on the premises.
Monaco has its own microclimate and the weather can be changeable. Check the weather in advance and be prepared for everything – consider sunglasses, a hat, sun cream and/or a travel umbrella.
Take spare face masks because we've all broken the strings on them!
Especially for ladies, I highly recommend taking tissues, hand sanitiser, face spritzer and a portable mirror for makeup touch-ups (because the mirrors in the installed bathrooms on-site don't really give you the best lighting to reapply makeup).
Top suggestion is footwear:  wear comfortable footwear and take blister plasters!  Ladies, avoid high heels as your feet will be dying by the end of the day.  Men, wear neat socks.  Don't forget to check your pedicure or manicure – it's astounding how many people forget to trim their toenails or have chipped nail varnish on their toes when barefoot on board a luxury yacht.
Other Miscellaneous FAQs 
There is no left luggage facility at Monaco Yacht Show.  If you have suitcases or large items you will need to check in at your accommodation and leave items there.
Dogs are permitted into the show with these conditions:  Guide dogs are allowed to accompany visually-impaired owners.  Small dogs that can easily be carried in their owner's arms are permitted; they must be on a lead at all times and owners must pick up any dog mess. Other animals aren't permitted.
Feel free to share this article!   You can visit the official MYS website here: www.monacoyachtshow.com