By 2027, experts predict the value of the artificial intelligence market will reach $266.92 billion – a goliath of a number, considering the value was only $27.23 billion in 2019.
With the world going into a frenzy over OpenAi's launch of ChatGPT in November, the future of AI looks full of opportunities and discussion points.
The World AI Cannes Festival runs from February 9 to 11 and I will be there checking out innovations and technologies driving forward artificial intelligence and how it might have an impact on the superyacht industry in the future.
Hosted at the Palais des Festivals et Congrès over 3 days, WAICF will bring together:
200 exhibitors.
250 speakers covering:  AI for Society, AI Today & Tomorrow, AI Strategy, AI Technology and AI Applications.  I am particularly interested in the sessions about strategy and tech, and am excited to listen to speakers sharing their knowledge about best practices.
Workshops about AI solutions and discussions such as 'Ethical considerations when implementing AI', 'Purposeful AI in action', 'European AI regulations and the industrial preparedness and response', and 'AI in the media'.
Startup pitches.
Over 50 projects that will be split into 7 thematic zones (Robotics, AR, food and hospitality, sports, gaming, well-being).
The Cannes Neurons Awards on February 10th from 8pm in the Ambassadeurs Room at the Palais des Festivals. The 3 categories are Inclusive AI, Sustainability AI and Creative AI.  Finalists have 3 minutes to present their project after which the audience votes and a special award will be given by a jury.
A tribute show to Alan Turing, widely considered to be the father of theoretical computer science and artificial intelligence. The show will take place on February 10th in the Theatre Debussy at the Palais des Festivals.
An Open Day on February 11th that will showcase over 50 interactive experiences, 200 exhibitors and 10 conferences.
The Off Programme.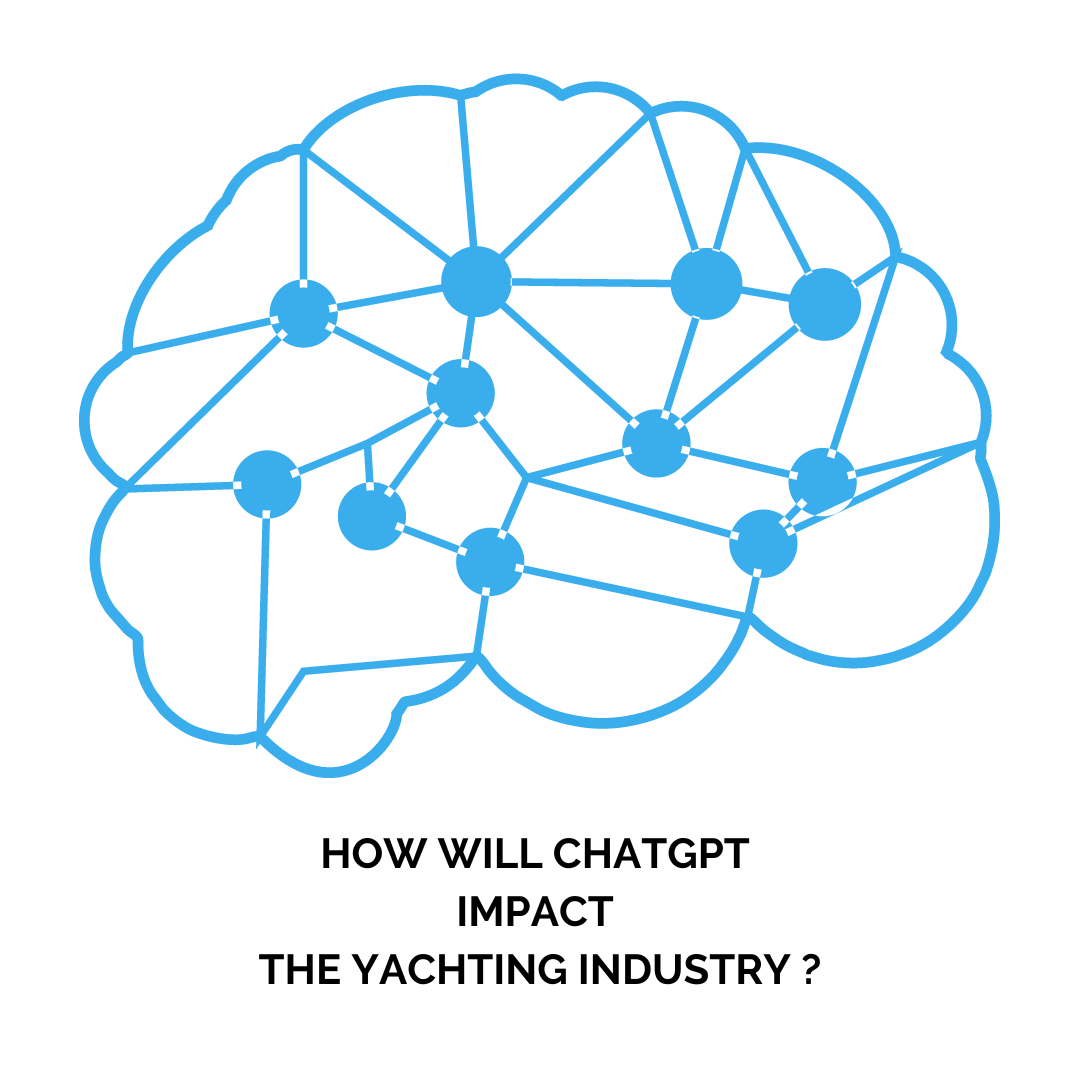 Ultimately, the yachting industry needs to understand that guidelines will need to be implemented alongside AI tools such as ChatGPT.  This includes standards such as the ability to do no harm, data and privacy considerations, a focus on fairness, inclusion and non-discrimination, and measures for safety and security.  I have been studying two white papers this week about strategy and ethics with AI.
Stay tuned for more articles from me about Chat GPT, AI trends and how technology can help those of us working in the yachting industry navigate them!
PRACTICAL INFORMATION
World AI Cannes Festival
February 9 – 11, 2023 from 8:30am to 6.30pm
For more information, visit www.worldaicannes.com