Pest Control Services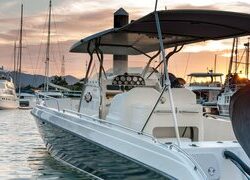 92 Boulevard Wilson
Antibes, Côte d'Azur 06160
A team of technicians is available 7 days a week for disinfestation from St Tropez to Monaco against insects and pests in your home, garden or boat, as well as treatments for home maintenance including chimney sweeping and roof defoaming.
Multiple offices based in Toulon, St Tropez, Cannes, Antibes, Nice, Saint Jean Cap Ferrat and Monaco to name a few ensure a professional team is ready for your needs.
Pest Control Services is a company approved by the Ministry of the Environment, registered under No. PA01306, with technicians who are specially trained in the correct dosage and the rigorous application of treatments during their interventions, in order to control as much as possible their impact on the environment and biodiversity. In addition, they offer a range of 100% natural guaranteed solutions under the Bio Pest Control ™ label.
They deal with:
Flying insects:  Flies, hornets, midges, mosquitoes, wasps, other flying insects
Crawling insects:  Ants, caterpillars, centipedes, cockroaches, spiders
Other pests:  Birds, rodents, snakes, wild boar
Building maintenance:  Attic insulation, chimney sweeping, gutter cleaning, roof defoaming, oil/gas/wood boiler maintenance, wood protection against insects