Local Antibes company, YC Interiors, has announced a new website, echoing the prestige of their international clientele built up over the past 18 years working on world-class luxury outfitting projects onboard and ashore.
YC Interiors continues to thrive in the spotlight as accolades grow; to date, they have been chosen as the preferred luxury outfitter for over 820 clients in 72 countries, working on private and commercial projects worldwide, including 304 new build and refit projects and 126 projects for high-end residences.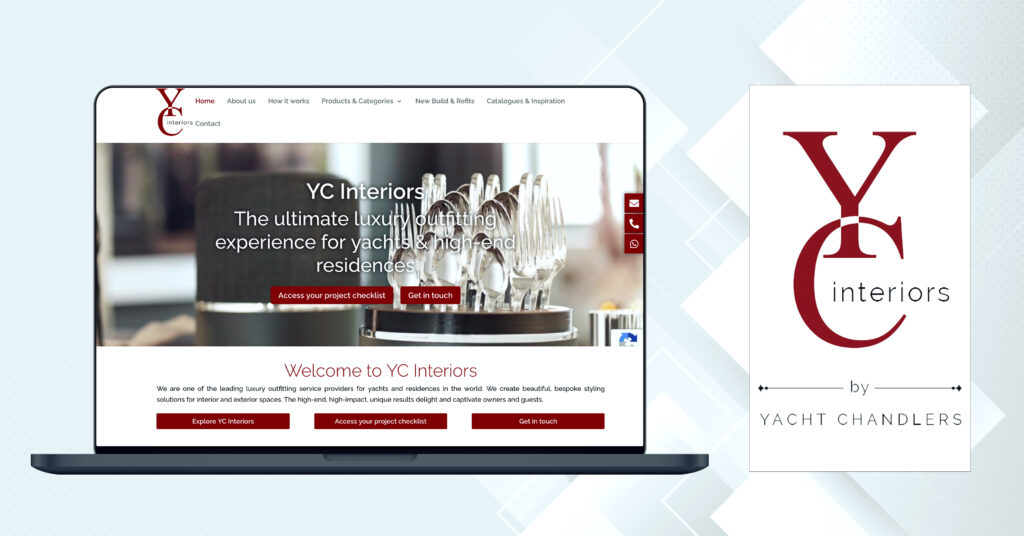 A new revolution of luxury: YC Interiors' website
The new website design is elegant and simple and presents services in a responsive way, on a variety of device sizes. Conceptualised to enhance luxury outfitting projects, the website features user-friendly menu options including Products & Categories, New Build & Refits and Catalogues & Inspiration. This allows a seamless online experience that compliments YC Interiors' attention to detail, reflecting the company's modern approach to service.
"As our audience is quite diverse from Captains & Crew to Owners and Designers we were seeking to make our website more accessible and illuminating for everyone in order to make it an interesting and informative journey for all parties. Where in the past we used the same tone for all our target groups we realized that there is a big difference in what type of service is wished and tempted to adapt the type of information accordingly. For example there is quite a difference between a crew member who is seeking for assistance with his or her first new build experience or a Project Manager who is in need of a capable interior procurement agent who is capable to work alongside their Interior Designer by executing, procuring and installing the Interior design and outfitting plans. Therefore we consolidated information in the different sections in order to facilitate the navigation process and leave the navigator the choice where to go and what to read, with quite a few interactive tools for Crew to instantly help them with their projects with a click on the button. We hope we achieved this with our new website!" Brenda Van Zoeren 
Specialist advice at sea & ashore
YC Interiors' partners with yacht and residence owners, interior designers and project managers, interior crew, shipyards and management company professionals to curate collections that harmonise living and entertaining spaces. The company's appeal in the luxury sector is vast, owing to the expertise of their in-house team who all have extensive first-hand yachting and luxury hospitality industry experience.
The benefit of browsing www.yc-interiors.com is enlightening, being an ideal starting point for bespoke service that matches your needs, timeframes and wishes. The new, dynamic website reflects evolving trends and products in the luxury space by showcasing a portfolio of catalogues that are the ultimate source of inspiration, with practical tips highlighting functionality, storage and quality relating to fine crystal, drink ware, porcelain, galley items, opulent linens and soft furnishings.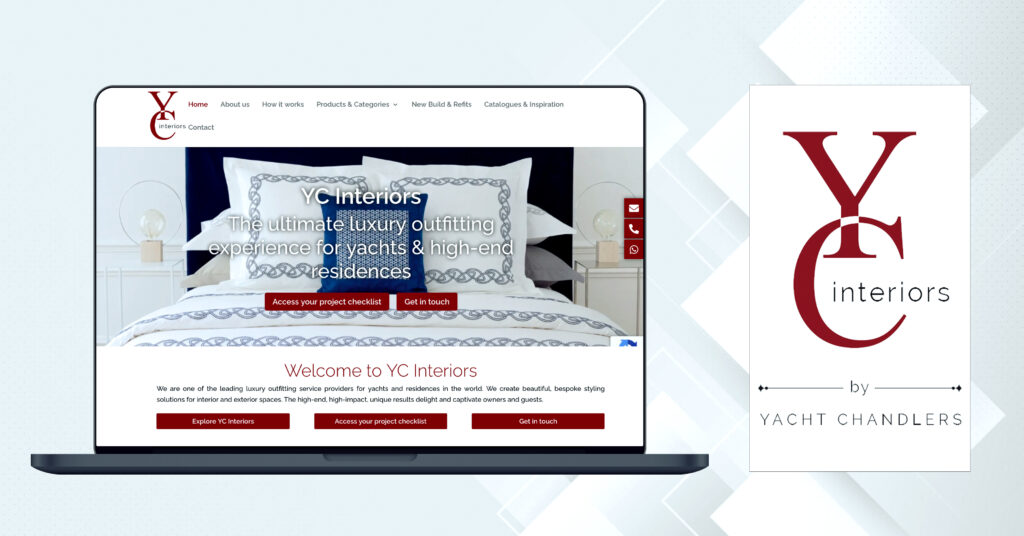 About YC Interiors: 
Based in Antibes, France, YC Interiors lead and manage end-to-end outfitting projects, navigating clients through the selection, procurement, delivery and installation of their project, whether that's for superyachts or luxury residential properties. Their aim is to create luxurious interior and exterior spaces that will delight and captivate owners and guests, utilising the know-how of their team of expert stylists. If you are looking for a luxury outfitting service provider that delivers beyond the ordinary, YC Interiors has a proven track record for global connoisseurs who expect distinguished quality.
For press interviews or project commissions, contact YC Interiors via email: [email protected]