As the year comes to a close, I thought it would be helpful to create a list of 'Happy New Year' suggestions that yachting business owners can use to send wishes out to customers, coworkers, suppliers, partners or industry friends.
You can use these as a starting point for cards, flyers, newsletters or social media posts.
New Year wishes are more challenging to write that you may think  !   I find most of the corporate New Year greetings are cheesy or over-the-top, especially after a challenging year when traditional messages such as wishing someone lots of happiness, success or joy may not have been so true.  Many people have had a difficult year with illness, loss, isolation and uncertain job stability and it can be difficult to come up with the right words.
However, I'm an optimist and I appreciate that many people see the change of year as a time to reflect, create new goals, look forward to a fresh year or express gratitude.
Here's my list below which has plenty of ideas for New Year wishes, messages and quotes that you can tweak or use for the yachting industry.
40 Top New Year Wishes To Send To Yachting Clients, Coworkers & Suppliers
1.The best part of celebrating a new year is spending time with the people who are near and dear to you.  All the best for a great start to the coming year.
2. Happy New Year!  Let's toast to the future and what the year ahead may bring.
3. A new year is filled with possibilities – dream big and believe in yourself !
4. Here's to another year of a great partnership.  Happy New Year!
5. As you sail into the new year, we send you warm wishes and positivity for 2022.
6. Happy New Year!  There's no team I'd rather be part of.
7. I wish you a happy new year.  I know this past year has been full of challenges and want to send you good wishes for better days ahead.
8. Wishing you and your family some well-deserved downtime and a prosperous new year to come.
9. Happy New Year.  May you look forward to a year of beautiful sunrises, fair winds and calm seas.
10. Thank you for the opportunities you have given us.  Wishing you a Happy New Year.
11. Our warmest wishes for a 2022 filled with yachting fun, stunning destinations and new horizons.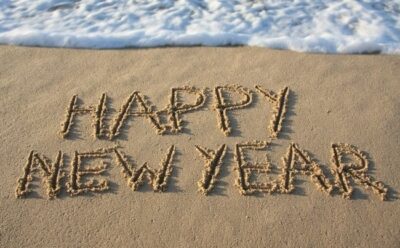 12. I appreciate your leadership and support throughout 2021.  I hope you get the opportunity to relax with your family during the holidays.  Happy New Year!
13. "Every great dream begins with a dreamer.  Always remember you have within you the strength, the patience and the passion to reach for the stars to change the world." – Harriet Tubman
14. Congratulations on a great year – your support and friendship doesn't go unnoticed.  Happy New Year.
15. Out with the old, in with the new!  Here's to future adventures in 2022.
16. From our docks to yours, Happy New Year from the team at (insert your company name).
17. I hope your New Year celebrations are full of love and laughter. Wishing you the best for 2022.
18. Happy New Year!  Wishing you a year ahead of grand adventures, opportunities and success.
19. 2021 has been one for the books!  We just want to say how thankful we are for your support and wish you the best as we enter a brand new year.
20. 2022 is the start of a new chapter.  Happy New Year!
21. Happy New Year my friend!  This year has had highs and lows and shaped who we are today and who we will be in the future.  Onwards and upwards, here's to a great 2022!
22. Happy New Year!  Let's toast to 2021's achievements and 2022's bright future.
23. Whatever 2022 has in store, I look forward to working with you again.  Heres to a fresh year!
24. Happy New Year!  May your day start with coffee and end with Champagne. Cheers!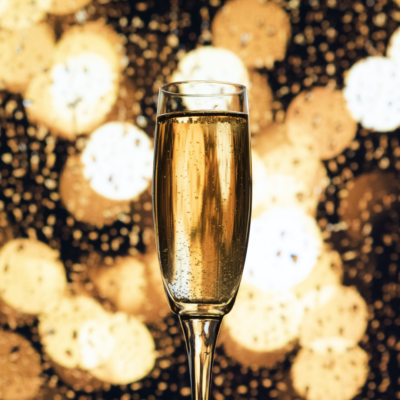 25. Thank you for bringing the sparkle into my life. Happy New Year!
26. "Learn from yesterday. Live for today. Hope for tomorrow". – Albert Einstein
27. From all of us at (insert your company name), we wish you a Happy New Year and continued success in 2022.
28. Sailing towards new horizons, we wish you a happy new year from all our team.
29. Happy New Year!  We want to express our thanks for all of our fabulous customers. See you in 2022!
30. It's been a pleasure working with you this year. May 2022 bring more beneficial business and opportunities for the both of us.
31. Pop the Champagne and let's toast to a wonderful year ahead!  Sending you the very best wishes for the new year.
32. You deserve the best – may all your wishes come true in 2022.
33. Wishing you a happy new year and renewed energy and confidence throughout 2022.
34. You can never cross the ocean unless you have courage to lose sight of the shore.  Here's to big dreams in 2022, happy new year!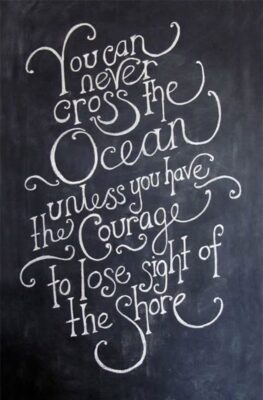 35. Our partnership is like a fine wine, and 2022 will be a continuation of us getting better with age.  Cheers to what lies in the future!
36. "It is not in the stars to hold our destiny but in ourselves." – William Shakespeare
37. Let's reflect on a successful year.  We are grateful for the support we have received and wish our partners and friends a prosperous 2022.
38. Thank you so much for supporting my small business.  I'm looking forward to working with you again in 2022.
39. New year, new opportunities.  Let's toast to fresh beginnings!
40. May the dawn of the new year, bring you new horizons and promises of a bright tomorrow. Happy New Year!
MY TOP TIP: If you're looking for images or graphics to go with your New Year post, take a look at www.unsplash.com that has plenty of Champagne-related photos, www.canva.com or  www.rawpixel.com
Feel free to share this post to your network.  Happy New Year!