Welcome aboard!
For the 2022 festive period, I decided to celebrate the season with a message of togetherness by launching a special holiday campaign in partnership with Yachting International Radio where yachting companies can get some brand exposure with the end aim to give something back to the community.
Yachting or ocean-related companies could participate with special promotions, gifts aimed at yachting clients or end-of-the-year sales with a promotional spot in this blog here, and a Christmas shout out on Yachting International Radio which is broadcast to a global audience of over 200,000 each month.
50% of proceeds from this marketing campaign will be donated to the Antibes Lifeboat – take a look below at some the businesses who want to spark some festive joy! :
 The Yacht Photographer
Jocelyn Passeron is a yachting and luxury lifestyle photographer based in France.
Since 1999, he has developed strong relationships with many of yachting's leading companies and his creative photography has appeared in major international yachting publications and websites.
His love for the ocean and adventure has seen Jocelyn travel the world to document the finest motor yachts, sailing yachts, interiors, events and landscapes.
Projects vary from documenting entire builds for shipyards, to yacht interiors for charter brochures or sailing photos for regattas. Past and present clients include yacht brokers, shipyards, designers, marine suppliers, regattas and yacht shows.
Skilled at still or motion photography on board, boat-to-boat, from the shore, quays, chase boats as well as aerial shots from helicopters
Location scouting
Advanced understanding of variables such as weather, lighting, wind conditions, wet surfaces, fast-moving boats.
Jocelyn is based in Antibes during the Med season, and available for commissioned jobs worldwide.
Phone: +33 (0)7 61 56 85 21  
Visit his website:  https://www.theyachtphotographer.com
Follow Joce on Instagram here: https://www.instagram.com/theyachtphotographer/
2.   Seascope France
Christmas is the time to give, and Seascope France gives a €100 discount off its STCW Basic Safety, Yacht Steward(ess) and Yachtmaster training in January and February, 2023.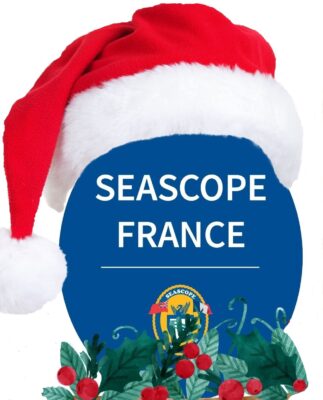 Seascope France is an established RYA-endorsed and MCA-approved maritime training school in Antibes, France. They offer a variety of STCW and RYA training courses. Kick-start your career in yachting with their STCW Basic Safety Training, become a Yacht Steward or Stewardess with their GUEST Interior Training, or make a further step towards being a captain with their Yachtmaster Offshore Package.
To benefit from the offer, use XMASF2022 discount code at the checkout on their website www.yachtcrewtraining.com or contact them directly by email [email protected] or Instagram https://www.instagram.com/seascopefrance  to book a spot. Take advantage of this offer by booking before the 15th January 2023.
Looking for a unqiue gift for this Christmas? Check out their gift ideas! Contact them to book, and they'll design a personalised gift card for you!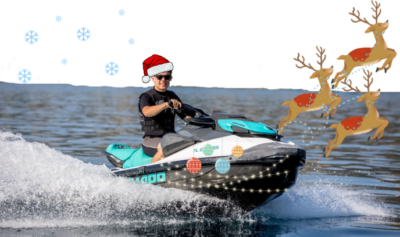 3.  Musée Océanographique de Monaco
Until 31 December 2022, you can buy an annual pass at the Musée Océanographique de Monaco for just €37 per adult (18 years of age and up) and €25 per child (4-17 years inclusive).
The annual pass gives all holders:
Unlimited access to the Monaco Aquarium for 1 year
Adult guests pay the child entry rate (limited to 2 adult guests per visit)
10% discount at the museum shop
Skip-the-line entry, without going through the ticket office
Buy a pass annuel here: https://billetterie-oceano.tickeasy.com/fr-FR/accueil?utm_source=MOM&utm_medium=newsletter&utm_campaign=decembre-2022&utm_content=pass-annuel
Currently, there is a fantastic exhibition called Mission Polaire that focuses on the Arctic and Antarctica regions – don't miss seeing it!
Video credit:  Musée Océanographique:
4.  Riva
Everyone is familiar with the beautiful Riva Yachts and where better to buy a unique gift than Riva's boutique with a range of items inspired by Riva's timeless style and iconic branding.   You can find everything including sushi sets to model boats, collector items and clothing.  My picks (as I'm a coffee lover!) are the stylish espresso cups and the range of coffee table books including the interesting 'Riva in the Movie' book.
If you order in December you get free shipping on all orders over €100 until December 31st 2022.
Browse the Riva Boutique here: https://www.rivaboutique.it/fr/
5.  ITA Training
The Interior Training Academy trains and develops both new and existing super yacht interior crew and operates from their training centre located in the heart of the yachting industry in Antibes at 20 rue des Casemates. With new ownership taken over this summer, ITA Training continues to offer to the hospitality and yachting industry quality and professionalism.
Super yacht interior trainers with extensive previous experience are available to teach you the essential skills required in order for hospitality personnel and staff members to develop and succeed in the super yacht industry.
ITA Training Academy is a member of the International Association of Maritime Institutions, a GUEST approved training centre and PYA partner. They are certified by Highfield UK body to deliver the Food & Hygiene L2 & L3 for all food handlers and hospitality crew.
The Interior Training Academy is also a certified training provider of the IAMI GUEST courses for both Junior and experienced crew. Their team can train you in a variety of areas such as interior management, silver service, cocktail service, barista service, wine courses, interior attention to details, self presentation and etiquette, housekeeping and laundry, cabin preparation, flower arranging, spa and massage training. They work in partnership with professionals from luxurious hospitality areas ready to offer excellent training for their valuable students.
To book your place on their courses, contact them by email at [email protected] and via WhatsApp +33646046737.
Visit their website here:  www.ita-courses.com or follow them on Instagram: https://www.instagram.com/itatrainingrecruitment/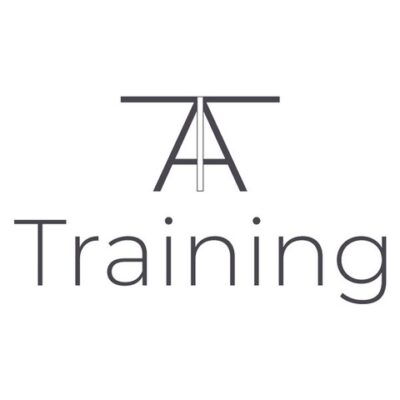 6.   Harmonie Rock Therapy
Based in the heart of old town Antibes, Harmonie Rock Therapy was founded by Natalie Boddy who opened the Beauty & Massage Studio in November, 2015 where she shares her talents teaching students who want to learn the art of massage.
Natalie has developed a unique style of massage designed to find and eliminate residual tension in the body and deeply relax clients enhancing their health and well-being.  The Introductory Relaxing Massage Course is specially tailored for those on board superyachts and is in demand with interior crew who want a great added skill that can help give an edge to their CV.
They also offer YACHT & VILLA Services creating you a personalised spa environment on board during your charter, where guests can experience unique facial and body treatments.  Opt for various packages such as 1/2 day, full day and weekly bookings that can be tailored to your needs.
If you're interested in a gift voucher or booking a place on their massage or manicure/pedicure courses, you can contact them by email [email protected] and visit their website here: https://harmonierocktherapy.com
7.   Mitton International Wines
The perfect companion for foodies and the vino curious, Mitton International Wines has a stunning selection of festive cases of wines and gourmet delicatessen items with free home delivery by DHL anywhere in the EU and the UK.
Each beautifully gift-wrapped case is lovingly hand-packed with gourmet delicatessen items (olives, terrine, pralines and biscuits), festive recipes and tasting notes. Every order contains a surprise Eden Mill gin sampler!
Order your Christmas Wine Gift Case here: https://www.mittonwines.com/christmas-gifts
8.  Manta Trust
Are you looking for a sustainable Christmas gift, that not only supports manta ray research and conservation but has no negative impact on the planet? Look no further because you can adopt a manta ray.  Each adoption includes a bio of your manta, a kids activity pack, a fact file about the ecology and biology of mantas in the Maldives and more!
Find out more about the Manta Trust and their 'Adopt a Manta Ray' program here: https://www.mantatrust.org/adopt-a-manta
5 Gift Ideas For A Nautical Christmas Shopping List
From sailing gear to ocean-themed products, here's some quick suggestions for nautical gifts for those who love the ocean or are dreaming of adventures on the high seas.  No affiliate commissions or product placements here, it's just cool stuff I like to recommend 🙂
ROKK world's first Waterproof Dual USB Charge Sockets are a great option to charge your devices outdoors, whatever the weather. Perfect for kayaks, RIBS, powerboats, ATV's and bikes, the dual socket will connect and charge devices including phones, tablets, fishfinders, chartplotters, cameras and more!   Check them out here: https://www.rokkstore.com/collections/charge
I'm a fan of giving practical gifts and if you need some gift inspiration for someone who loves the outdoors, take a look at Earth Pak's dry bags.The bags have a watertight seal to ensure your gear stays protected from all elements, so they're good for paddle boarding, kayaking, hiking etc.  And there's an outer splash-proof zippered pocket making it quick to grab smaller belongings such as keys or wallets without having to unroll the main compartment.  See their range here (and of course you can find them for sale on major sites such as Amazon too): https://earthpak.com/collections/drybags
I love my bracelet from Break Time Nautical Bracelets which is the perfect piece of casual jewellery for those who love the sea.  Handmade in Split, Croatia since 2014, the bracelets are simple without being over-the-top or garish.  You can choose from different charms such as dolphins, turtles or a sailboat.  My own one has an anchor engraved with 'Carpe Diem' which is perfectly suited to me!  See all the designs and grab your own bracelet here: https://www.instagram.com/breaktimecroatia
Thanks for your support throughout 2022.  Antibes Yachting will be on holiday leave from Friday 23rd December 2022 to Tuesday 3rd January 2023.