HRCrew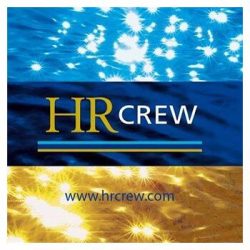 Résidences du Port Vauban 17, Avenue du 11 Novembre
Antibes, Côte d'Azur 06600
HRCrew's primary focus is to recruit and place crew on board their large fleet of managed yachts in worldwide locations.
All crew placed on yachts are important and for them it is even more so as they also manage the yachts for their Owners.  They ensure there is the 'right fit' and aim for longevity as well as career development within their fleet.
HRCrew place hundreds of crew on board every year and ensure that the highest standards are met under the Maritime Labour Convention (MLC).
Their Crew Specialists, as well as placing crew, are always available to give candidates advice on all aspects of their yachting career, from training courses to how to structure a CV.
They can follow a crewmember's progress and career advancement on these yachts as there are many opportunities to move up the ranks on board.
The multilingual HRCrew teams work from four yachting hotspots: Antibes, Palma, Fort Lauderdale and the Gold Coast of Australia.
So, if you are looking for your first crewing position, a new challenge, and building a career, with HRCrew the world of yachting is at your feet.
Note: See also the 'Yacht Management' section for Hill Robinson's main listing.