Hill Robinson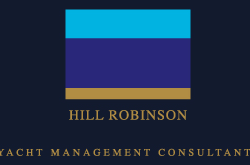 Résidences du Port Vauban 17, Avenue du 11 Novembre
Antibes, Côte d'Azur 06600
With multilingual office staff and presence around the world, Hill Robinson is on call 24 hours a day, 365 days a year offering specialised yacht management.
From mini ISM to complete management including everything from project management to offshore payroll, there is a solution to suit your needs and your budget; all for a fixed monthly fee.
Their independence and significant fleet size mean that Hill Robinson is able to continually source the best possible solutions at the very best prices.
With Hill Robinson's support, every element will function with precision: safety, security, operational, accounts, crew, maintenance and environmental concerns.
Hill Robinson also offer recruitment services - refer to the 'Crew Placement / Relief Captains' section in the Antibes Yachting directory.