Excelerate Marine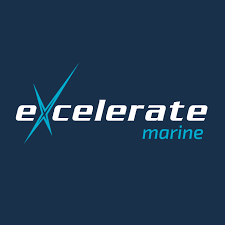 Bâtiment HB3 | 1681, route des Dolines
Valbonne Sophia Antipolis, Côte d'Azur 06560
With 18+ years of experience delivering integrated solutions and ubiquitous connectivity across multiple markets, Excelerate Marine are trusted to deliver user-focused solutions.
As experts in system integration and industry leaders in communications technology, they collaborate with yachts to deliver state of the art solutions to meet their exact needs.
Excelerate Marine provide maritime communications, navigation, and bridge systems, to full entertainment systems, ensuring all applications are simple to operate for users.
Products include:
• Kymeta flat panel technology, 4G Excell, 4G Extra and VSAT
• Technical navigation solutions and bridge systems
• CCTV and security systems such as motion detection, alarm systems and search light systems
• Satellite TV (TVRO), cellular its satellite IPTV
• Network services offering European and Caribbean coverage with reliable speeds and flexible tariffs