Marine Medical Antibes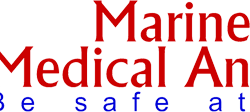 16 avenue Thiers
Antibes, Côte d'Azur 06600
Marine Medical Antibes has over 25 years' experience supplying MCA compliant medical kits, medical consumables and equipment for new builds, on board medical training and a 24/7 telemedical service with personalised service and attention to detail.
From the largest yacht to the smallest tender there is always the possibility of the need to provide medical attention.
They offer standard commercial regulation or custom private kits where special requirements are a consideration, such as eye wash stations, burn kits, tender kits, dive room, engine room and galley.
Marine Medical Antibes provides on board crew medical training in First Response including CPR, choking, epi-pen demos, fractures, burns, shock, anaphalaxis and use of a defibrillator in case of any on board medical emergency. Jodi and Debbie are able to advise, supply and offer training for all types of first responder gear and diagnostic equipment.
Medical training courses can be specifically adapted to your yachts needs and crew numbers.