Vibrant Yachting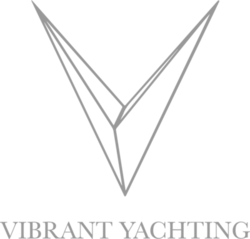 Vibrant Yachting is a modern Yacht Consultancy and Crew Recruitment Agency with old school values. As a team of dedicated ex-yachties, their Crew Agents fully understand the industry and standards needed onboard a vessel.
Their reputation is one of integrity and they pride themselves in establishing long lasting relationships built on trust and stability.  Their professional background as crew members together with an in-depth understanding of the yachting industry is one that demonstrates the highest standards and their team is eager to put that to use on behalf of their clients.
Vibrant Yachting deliver the finest services and believe in keeping their customers happy by quickly supporting their operations anywhere in the world with dedication and professionalism.
SERVICES:
-     Crew Recruitment (Yachts and Villas)
-     Interior Supply & Services ( Repairs, Laundry, Upholstery)
-     Branded Items and Guest Gifts
-     Finest luxury linens and designer items for Superyachts and Villas: Bed linen, Interior/Exterior Towels, Baskets, Blankets, Spa Towels and Throws
-     Tablecloths, placemats, runners, napkins and napkin rings
-     Flatware, Silverware & Stemware
-     Porcelain & China
-    Toiletries
-    Leather items