Guigo Marine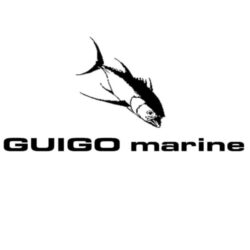 9 avenue du 11 Novembre
Antibes, Cote d'Azur 06600
Since 1963, Constant GUIGO, winner of the first Black Marlin world tournament in Mauritius Island and 3 times Europe's champion, has put all his experience in creating and manufacturing cutting edge fishing equipment.
Guigo Marine is conveniently located next to Port Vauban in Antibes and offers fishing reels, fishing rods, lures, braided lines, rigging accessories, boat equipment such as outriggers and rod holders. They also provide post-sales servicing for all your equipment.
Discover a wide range of high quality fishing tackles for both recreational fishermen and professional via their website and their shop in Antibes.
Among others, they carry these brands :
- Ripple Fisher
- Yamaga Blanks
- Fisherman
- Black Bart
- Hammerhead
- Shimano
- Daiwa
- Bertox
- Smith
- Rapala
- Varivas
- Zenaq
- And much more...
Opening Hours : Tuesday to Satuurday 10h00 / 12h30 - 14h30 / 19h00.